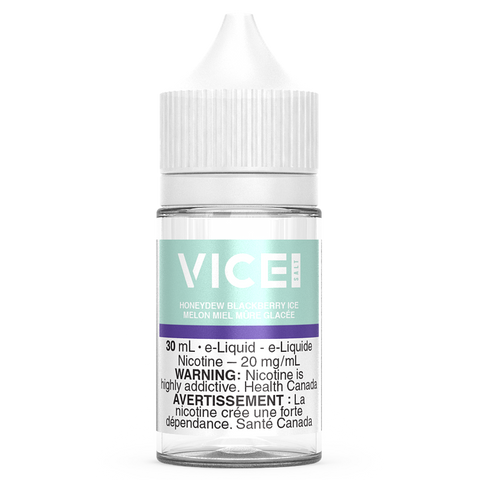 Vice Salt
Honeydew Blackberry Ice Salt
Immerse yourself in a frosty symphony of flavours with HONEYDEW BLACKBERRY ICE BY VICE SALT, where succulent honeydew melons and plump blackberries are chilled to perfection, creating an irresistibly refreshing vaping delight.
Crafted with care, VICE SALT ensures that every puff delivers a smooth and satisfying throat hit. The high-quality ingredients and expert formulation guarantee a consistent and enjoyable vaping experience. Embrace a delightful adventure of flavours with VICE SALT, a must-try for both fruit and menthol enthusiasts alike!
Flavour Notes:
Vice Salt E-Liquid is NOT intended for use in Sub-Ohm Tank systems. Vice Salt E-Liquid is intended for small pod systems. 
50% VG 50% PG