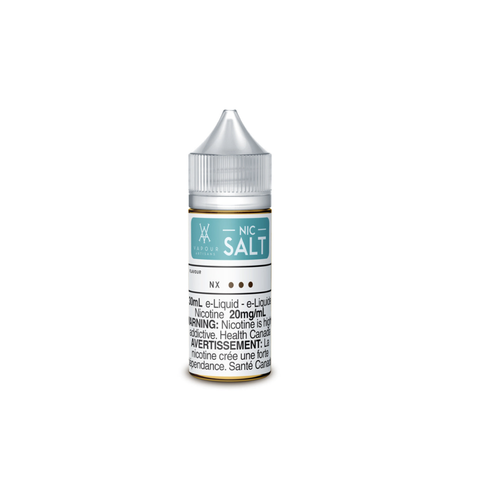 Maven
NX Salt
Please Note: Federal Excise Tax has been applied to all items containing e-liquid.
NX offers a strong caramel and graham cracker inhale, with a smooth vanilla exhale
50/50 (VG/PG)
Nicotine Salt e-liquid is a great option for new vapers, or those using low wattage mouth-to-lung e-cigarette devices. Because of the higher concentration of Nicotine Salt e-liquids, they are not recommended for high wattage or sub-ohm vape devices.